BYD Auto's Best Fieldays Yet
10 July 2023
Since our first Fieldays event in November 2022, the BYD lineup has expanded from just one model - the BYD ATTO 3 to include two additional models - the BYD DOLPHIN and the BYD SEAL.
The new models are part of the BYD Ocean Series Range, featuring design language inspired by Ocean Aesthetics. We were truly proud to showcase the future additions to the BYD Auto NZ lineup at the event. Among all the buzz around our newest additions, a key highlight for us was showcasing the BYD Vehicle-to-Load technology, by powering a claw machine with a BYD ATTO 3.
The excitement kicked off on the first day as we unveiled the much-anticipated BYD SEAL! Media, potential customers, and spectators huddled around to get a good look. As the cover was pulled, the tent filled with impressed chatter, and the BYD SEAL clearly captivated the room. Post unveiling it was incredible to see fans rushing to get a closer look at the BYD SEAL details.
This Fieldays also marked the public debut of the BYD DOLPHIN. Since the grand reveal to the Automotive Press and our Dealer Network in May, Fieldays saw the first opportunity for customers to see the vehicle in person, and discover all the intelligent features on offer.
Of course the BYD ATTO 3 continued to draw attention in all its slick colours, including the New Zealand only special edition, Tachyon. The BYD ATTO 3 displays featured various accessories that are available to order, such as tow bars, roof racks and roof rack accessories, mats, and much more.
Undoubtedly a popular draw card to site, outside of the vehicles of course, was the BYD Claw Machine, that provided hours of entertainment for both kids and adults.. In line with our OCEAN Range series, the claw machine was filled with various soft toy sea creatures, ranging from seals to sea horses. Powered by the near-by BYD ATTO 3, the claw machine created buzz among site visitors, demonstrating the vehicle's impressive Vehicle-to-Load technology.
As an electric vehicle in an agricultural show where utes have reigned supreme for decades, our BYD display sparked curiosity and became an engaging conversation starter for many visitors.
A big thank you to the entire BYD team, our dedicated dealers, and our amazing customers for contributing to the success of this event, making it truly one for the books!
Check out our Fieldays reel on our Facebook & Instagram page.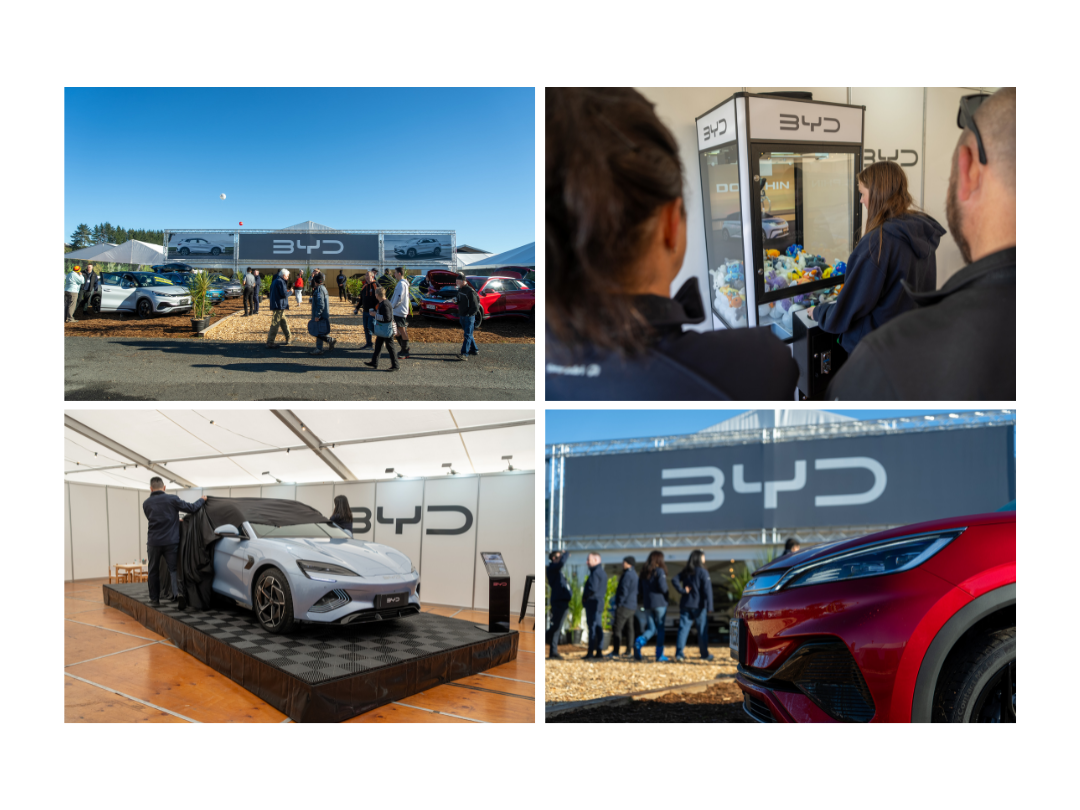 RETURN TO NEWS