BYD Atto 3 named New Zealand Car of the Year
16 February 2023
NAMING of the BYD ATTO 3 as New Zealand Car of the Year stands as an affirmation of China's emergence as a powerhouse maker of electric cars, most for everyday motorists.
In announcing the compact fully-electric compact five-seater as 35th winner of its annual award, the New Zealand Motoring Writers' Guild believes its COTY is a global first for the 'Build Your Dreams' brand.
"ATTO 3 has won category awards, including in this country, but our award appears to be the maiden national car of the year for this model and for BYD," says Guild president Richard Bosselman.
"Securing the country's most prestigious, longest-running, and important industry award is huge, but this is particularly special recognition.
"NZ was one of BYD's first export destinations – the brand was little known, ATTO 3 is their only car here and has been on sale for less than a year.
"For it to have made such a powerful impact so immediately is quite something."
ATTO 3's affordability was a factor recognised by the judges when determining it to be the best of 12 high-quality finalists, all chosen from a much broader count of product released nationally over the past calendar year.
"ATTO 3 resonates as a product competing for the attention of budget-minded buyers through offering good range from an advanced battery," Bosselman says.
Said Bosselman: "That we elected to consider 12 finalists for the 2022 award rather than the usual top 10 says much. There is one winner, but my sentiment is there were no poor choices."
The award is open to all passenger vehicles launched over a 12-month period. Finalists required evaluation on a full road test by more than two-thirds of the 20 voting members.
The Peter Greenslade Trophy recognizes the memory and contribution of the late Peter Greenslade, a highly respected New Zealand motoring writer.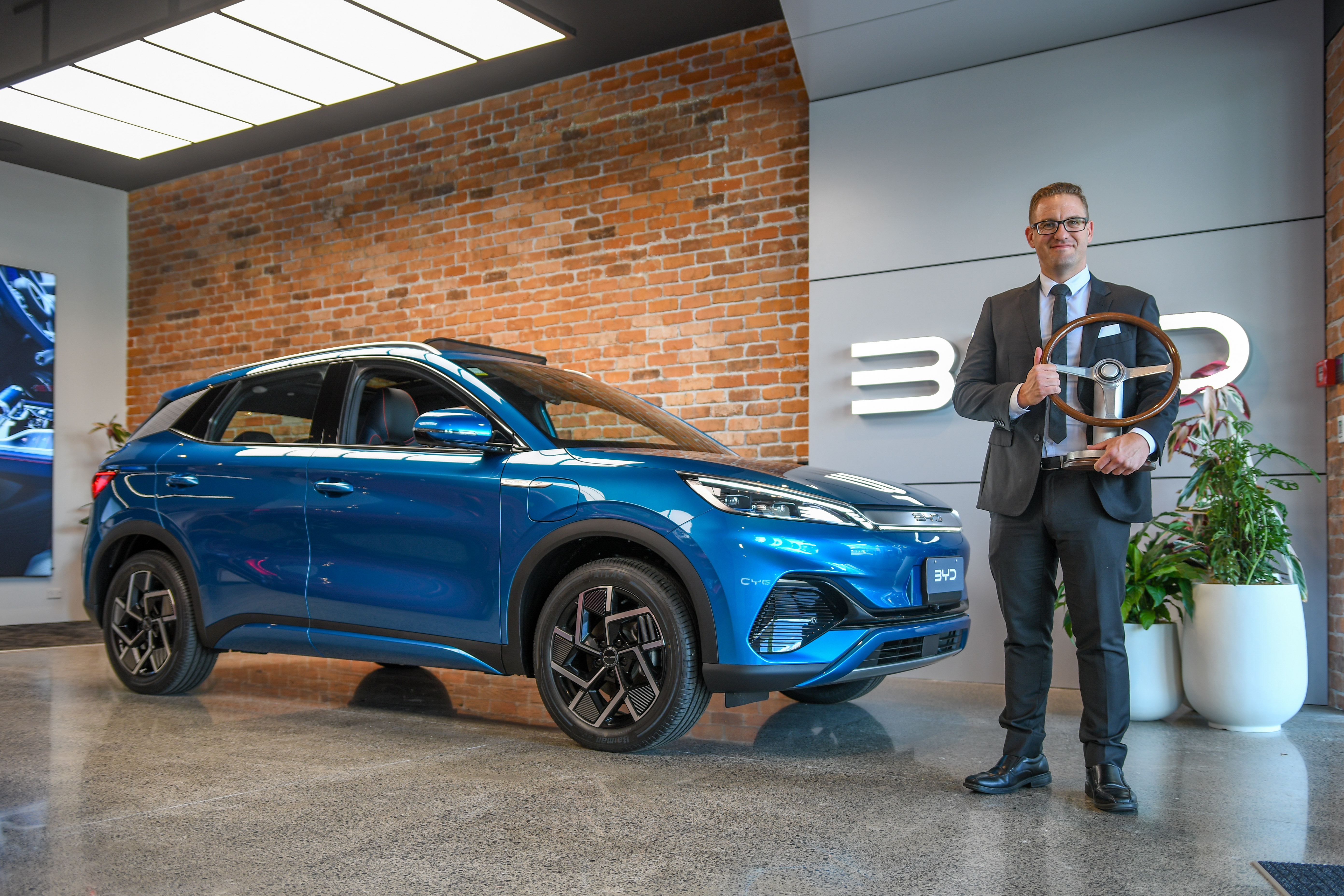 RETURN TO NEWS